CAST
About The "London Fields" Cast
Jim Sturgess and Theo James
---
Jim Sturgess (Keith Talent in London Fields)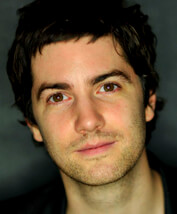 Jim Sturgess is an English actor and singer-songwriter born in Wandsworth, London. First and foremost, his interest was music. However, he began to develop a secret passion for acting at age 8, when he auditioned for a local theatre.
After Sturgess moved to Manchester to attend Salford University, he started to write and perform his own short films and plays. While performing his one-man show BUZZIN, based around his performance poetry, Jim was discovered by an acting agent. He graduated from the University of Salford with an HND in Media and Performance.
In 2007, Sturgess got his big break when he was cast in Julie Taymor's musical Across the Universe, portraying Jude Feeny, a young man who travels to the US amid the raging throes of the late 1960s and falls in love with a sheltered American teenager, Lucy, played by Evan Rachel Wood.
In 2008, Sturgess played the male lead role of Ben Campbell in 21, a film about five MIT students, who, by counting cards, take Las Vegas casinos for millions. Sturgess' co-stars included Kevin Spacey, Laurence Fishburne, and Kate Bosworth. Jim also appeared in the historical drama The Other Boleyn Girl in the supporting role of George Boleyn opposite Natalie Portman, Scarlett Johansson, and Eric Bana.
In 2009, Sturgess played Gavin Kosseff in Crossing Over, starring opposite Harrison Ford, Ray Liotta, and Ashley Judd. He also starred in Kari Skogland's Fifty Dead Men Walking, loosely based on the true story related in the best-selling book by Martin McGartland. Heartless, a film directed by Philip Ridley, premiered in the summer of 2009 at the London FrightFest Film Festival. Sturgess won the Best Actor Award at the 2010 Fantasporto Film Festival for his role. He was nominated as the Best Newcomer at the 2009 Empire Film Awards.
Sturgess has also written music for some of his films including two tracks for Crossing Over, and he collaborated with director Philip Ridley on three tracks that appeared in Heartless.
In May 2010, Sturgess officially signed on to appear in the film adaptation of the well-loved book One Day, co-starring Anne Hathaway. That same year, Sturgess appeared in the film, The Way Back alongside Colin Farrell. He also did voice-over work for director Zack Snyder's 3D animated feature film Legend of the Guardians: The Owls of Ga'Hoole.
In 2012, Sturgess starred in the cult hit Cloud Atlas opposite Tom Hanks and Halle Berry. That same year he worked on Giuseppe Tornatore's The Best Offer (original title La Migliore Offerta). This film went on to win the prestigious David di Donatello Award for Best Film. Sturgess also filmed Electric Slide, directed by Tristan Patterson and co-starring Isabel Lucas and Chloe Sevigny, in 2012.
2013 brought roles in Stonehearst Asylum co-starring Kate Beckinsale, David Thewlis, and Ben Kingsley and Kidnapping Freddy Heineken co-starring Sam Worthington and Anthony Hopkins.
In late 2016, Sturgess took the lead role of Callum Ferguson in the BBC's Stephen Poliakoff drama miniseries Close to the Enemy.
Recently, he can be seen opposite Agyness Deyn in Neil Cross' pre-apocalyptic crime drama Hard Sun and in Dean Devlin's Geostorm opposite Gerard Butler, Abbie Cornish, and Ed Harris. Upcoming releases include Justin Kelly's Jeremiah Terminator LeRoy, opposite Kristen Stewart and Laura Dern, and Berlin, I Love You opposite Helen Mirren and Keira Knightley.
Other notable credits include: Upside Down, Spike Island, Ashes, The Best Offer, and AMC's Feed The Beast.
---
Theo James (Guy Clinch in London Fields)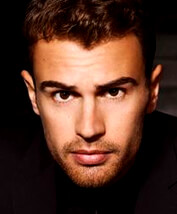 Theo James began his career as an actor at the Bristol Old Vic Theatre School in England and has brought life to roles in both film and television.
James launched his film career opposite Kate Beckinsale in Underworld: Awakening — the fourth installment of Lakeshore & Sony's successful franchise. James reprised his role in the fifth film, Underworld: Blood Wars, in January 2017. The series to date has earned a global box office gross of $539 million.
James also starred in the film adaptations of the young adult Divergent series, based on the novels by Veronica Roth. He plays 'Four' in the Lionsgate franchise opposite Shailene Woodley and Kate Winslet. The films, Divergent, Insurgent, and Allegiant, have grossed over $765 million worldwide.
Recently James starred in the Netflix original film How It Ends opposite Forest Whitaker and Kat Graham. The film follows James as Will, a young man desperate to get home to his pregnant wife after an apocalyptic event.
James can also be seen in Zoe, a sci-fi romance directed by Scott Free, in which he stars alongside Ewan McGregor, Léa Seydoux, Christina Aguilera, Rashida Jones, and Miranda Otto. The film premiered at the 2018 Tribeca Film Festival.
In April 2018, James starred in A24's political drama Backstabbing for Beginners in the lead role opposite Ben Kingsley. Based on the book of the same name, the film follows a young program coordinator at the United Nations who stumbles upon a conspiracy involving Iraq's oil reserves.
In October 2017, James starred opposite Vanessa Redgrave and Rooney Mara in Jim Sheridan's film The Secret Scripture, adapted from a novel of the same name. The film premiered at the 2016 Toronto International Film Festival and tells the story of a woman who keeps a diary during her stay at a mental hospital and the events leading to her hospitalization.
James starred as British gangster Lord James Mangan in the comedy War on Everyone directed by John Michael McDonagh, in which two corrupt New Mexico cops (Michael Pena and Alexander Skarsgard) set out to blackmail and frame every criminal that crosses their path. The film premiered at the 2016 Berlin International Film Festival and was released in the UK in October 2016 as well as several other countries internationally.
James' additional film credits include the British blockbuster comedy The InBetweeners, Andrew Renzi's independent feature The Benefactor, and Woody Allen's You Will Meet a Tall Dark Stranger.
On the small screen, James starred as the title character Detective Walter Clark in the CBS series Golden Boy. He also played the memorable role of Turkish diplomat Mr. Kemal Pamuk in the first season of the critically-acclaimed series Downton Abbey, appeared as Jed Harper in the British series Bedlam, Aidan Harper in Case Sensitive, and Jack Wales in Room at the Top.
James began his acting career on-stage and returned to theatre in early 2017 with a production of Sex with Strangers at the Hampstead Theater, written by Laura Eason and directed by Peter Dubois. James starred opposite Emilia Fox in the play which follows a woman and man who soon realize that opposites attract.
James currently resides in London.
---
Read London Fields: From Page to Screen

Read London Fields: Set and Costume Design

Read London Fields: The Cast (Amber Heard and Billy Bob Thornton)

Read London Fields: The Cast (Jim Sturgess and Theo James)

---
SUBSCRIBE
Sign up to receive news and updates.
---